Face Oil : Skin correcting Face oil: A highly moisturizing face oil that will give the skin a dewy glow.
Regular price
Sale price
$20.00 USD
Unit price
per
Sale
Sold out
A highly moisturizing face oil that will give the skin a dewy glow. Contains strong humectants like rapeseed oil and coconut oil that leave the skin feeling soft and hydrated. Also contains Frankincense essential oil that is known as a strong anti aging and anti wrinkle agent . The oil also contains vitamin ACE all known to promote to production of collagen and improve the elasticity of the skin. The oil contains ingredients that are anit- aging and also deal with hyperpigmentation and dark spots on the skin 
Instruction use a small amount on face an neck at night . Also can be used with a face steamer. Perfect for for those Home spa days ....
Ingredients :Rosehip Oil, Carrot Seed Oil,Argan Oil,Grapeseed Oil,Jojoba Oil, Vitamin E, Lavender Essential Oil,Bergamot Essential Oil
Scent: Lightly citrusy and floral
Rosehip Oil: Hydrates and moisturises. High in vitamins A & C. Reduces inflammation, and the appearance of stretch marks & scar
Carrot Seed Oil:SPF properties, antioxidant and anti-inflammatory
Argan Oil: increases skin elasticity, reduces skin oiliness, redness and inflammation. Hydrates and moisturises. Helps recude the damaging effects of UV
Grapeseed Oil: improves skin elasticity, softness and moisture. Antimicrobial, anti-inflammatory and antioxidant
Jojoba Oil: Highly moisturising, contains natural vitamin E (a powerful antioxidant). Non comedogenic, so won't cause skin breakouts. Hypoallergenic.
Vitamin E: a nourishing, protective & powerful antioxidant which is easily absorbed into the skin
Lavender Essential Oil:for calm, focus, memory and concentration
Bergamot Essential Oil:calming, antibacterial & anti-inflammatory properties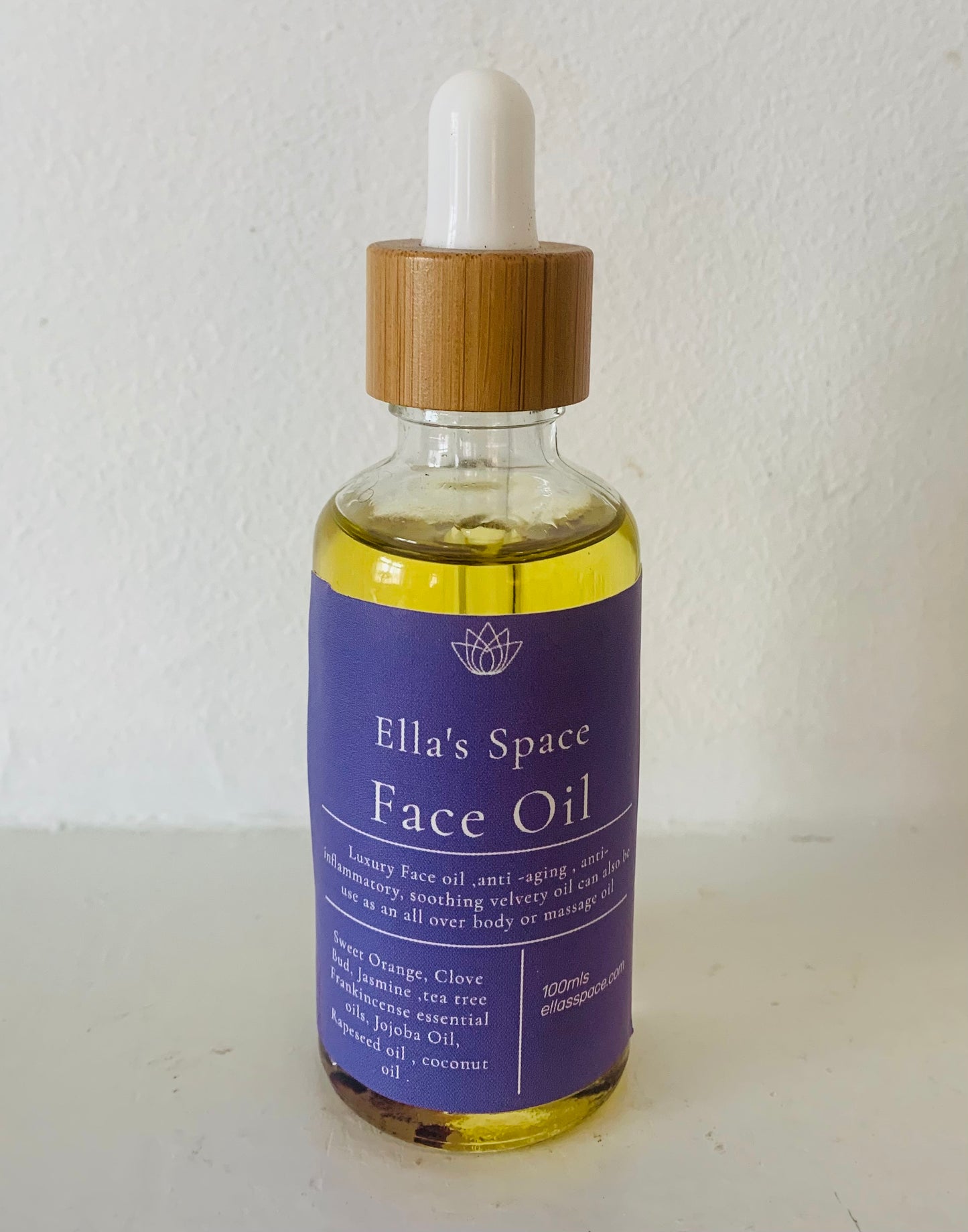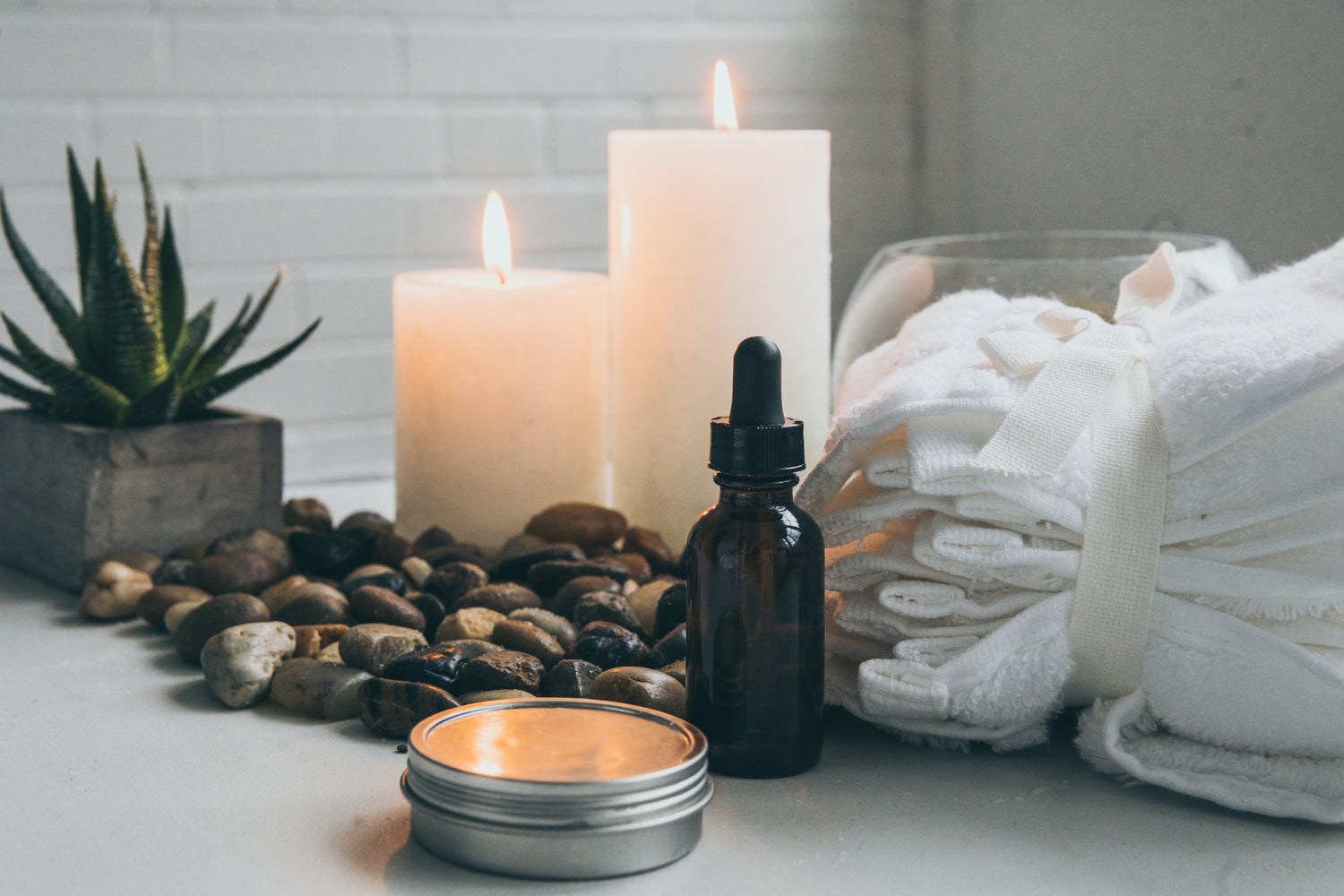 A new approach to wellness...
Ella's Space range of products helps you to create a sense of harmony with your body, spirit , soul and your home ....